Briony Robertson - Head teacher
I have worked in Education for over 25 years and became a school governor at Hollybush Primary School when I took up the role of Headteacher in September 2017. I joined the school when it had been through a time of significant changes and since 2017 we have been on a journey of rapid transformation.
It has been a privilege to work with the children, governors, the school team and community to define the Hollybush visions and values. Our commitment to these values has underpinned a rise in expectations and aspirations, along with huge improvements in behaviour, ethos, learning and progress. It is brilliant to see what can be achieved by our children when we work together to nurture respect, a love of learning, growth mindsets determination and self belief - the sky is the limit!
Janice Priestley (Co-opted Governor)
Chair of Governors
I joined Hollybush as a co-opted governor in October 2020. I have lived in the area all of my life and, as a child, I attend Sandford Middle School, which previously stood on the Hollybush site. My aim is to support Hollybush in delivering to a high standard in developing and inspiring our local children to be the best they can be, and to have fun too.
I work as a HE Research and Projects Manager in the Centre for Learning and Teaching at Leeds Beckett University. I manage projects to support and develop academic staff in their role and to help improve the student experience. My background is in IT systems development and I graduated from Leeds Beckett, as a mature student, in Law with Information Technology.
Before becoming a school governor, I spent many years volunteering in road safety and crime prevention. My hobbies include computing, driving and watching Leeds United. I love pets and have a large cat named Milo, and a small fluffy Maltipoo dog named Bailey.
Jane Dickinson (Co-opted Governor)
Chair of Teaching and Learning
I joined Hollybush as a co opted Governor in February 2020. I have lived and worked in Leeds for most of the last 25 years, and have been involved in education for much of that time. Firstly as secondary school geography teacher, followed by manager of a educational charity, and now in my current role in schools outreach at the University of Leeds.
Throughout my career my driving force has been equity of opportunity for all and in helping young people meet and exceed their potential. When the opportunity to part of the governing board at Hollybush came up I jumped at the chance to be involved. It is great to see a school be at the centre of it's community and I hope I can help in its plans to have as positive impact possible in the lives of its pupil's.
Councillor Caroline Gruen (LA Governor)
I have been a Leeds City Councillor representing Bramley and Stanningley ward for eight years. Originally a Primary school teacher, I went on to become the Deputy Head of Blenheim Primary school before taking on a number of school improvement roles with Leeds City Council and then Kirklees and Doncaster Authorities. I retired from the post as Director of Education in Calderdale and then stood to be in my current role. I have a good knowledge of the area and its communities, and have led a number of local initiatives including establishing the Bramley War Memorial, the refurbished Bramley Hub and alongside Bramley Elderly Action, the community acquisition of Bramley Lawns and Bramley Community Centre. I am a member of the Bramley Baths Board and do voluntary work as a Director of Leeds Cares Charity which whilst an independent charity, works for the Leeds Teaching Hospitals.
I am passionate about education, children and young people, and contribute to the Council's Scrutiny Board on this as well as being on the Corporate Parenting Committee.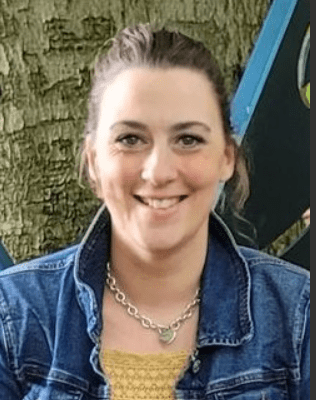 Lisa Buxton (Staff Governor)
I have worked at Hollybush for 5 years as a Teaching Assistant and gained my HLTA qualification with the support of the school in early 2023.
I have worked across various key stages and enjoy my role supporting and furthering children's education. It is a privilege to work not only within the education sector, but as a proud member of the Hollybush team - where all staff ensure children's well-being and learning are undertaken in a nurturing and respectful environment helping the children to aspire to be the best version of themselves.
I have been a School Governor since 2022, I enjoy this role as I am able to gain insight and further my understanding in different aspects of the education sector. I am also able to build on my existing knowledge, which helps me support the children to the best of ability.
Luis Cantu (Co-opted Governor)
Chair of Resources
Jonathon Tecwyn (Co-opted Governor)
I joined Hollybush as a governor in February 2020 having moved back to Leeds (from London) in summer 2019. I am originally from the area and I'm passionate about supporting my local community. As a governor, I aim to support Hollybush staff to continue to deliver high standards of teaching to develop and nurture the children as they grow at the school.
My career has focussed on the public sector - I worked in the UK Civil Service for thirteen years, including five years at the Department for Education (DfE). I have particular knowledge of funding policy and Pupil Premium. I currently work for Deloitte where I support public sector organisations to use their data more effectively.
I have numerous hobbies and interests; including football (Leeds United, of course) and cricket (Yorkshire), playing guitar and exploring the amazing running routes in the Leeds area.
Rowena Walmsley (Co-opted Governor)
I started working with Hollybush during my time as a HR Adviser at Leeds City Council. When I left the Council in 2019 to work in Human Resources at the University of Leeds, I became a governor because I wanted to continue working with Hollybush to positively impact the children at the school.
Having worked in the public sector since I finished my degree in English Literature in 2014, I am passionate about equality of opportunity and giving back to my local community.
When I'm not at work, you'll often find me with my head in a book, swimming, or doing yoga classes at the gym.
Trevor Patterson (Co-opted Governor)
My name is Trevor Patterson. I have been a governor at Hollybush since 2022. I was previously in primary education for 34 years with 10 years as a headteacher and 5 years as an executive headteacher. I was brought up in west Leeds and I know the value of a good education and that a good teacher can transform lives. I enjoy working with staff to ensure Hollybush children are the best that they can be.
Matt Holden (Parent Governor)
I joined Hollybush as a parent Governor in June 2022. I have one child who has been in the school since 2020 and another due to start in September 2024. I am not originally from Leeds, but moved here for university and then returned for work in 2010 and have been here ever since. I've lived in Bramley since 2012 and we really like the local area and Leeds as a whole. Hollybush is our nearest school and we are happy to send our children there. I joined the governing board as a parent governor to try and help give something back to the local community. I have been a Civil Servant since 2006 and work as a lawyer for the Government Legal Department. I hope to be able to use my experience to help the school as a parent Governor.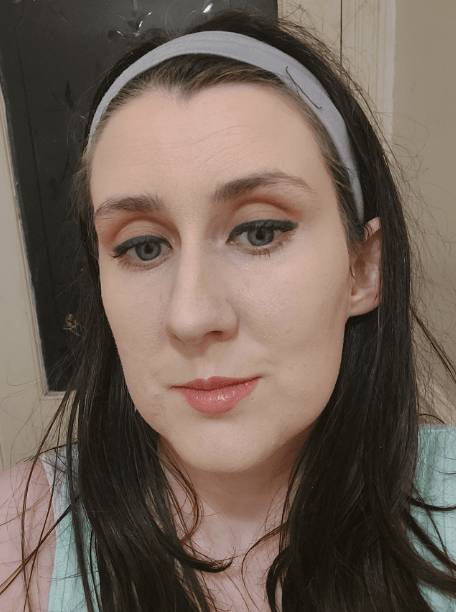 Kirsty Tomson (Parent Governor)
I am a parent of a ex student of the school and a member of the PTA. I am a university graduate from the University of Leeds. One day would like to become a teacher and help inspire and develop children's learning.
I joined the PTA to help the school but to also give back the kindness and support myself and my daughter received throughout the whole primary school journey. I love a good book and a big animal lover, with a cat and a dog.
I feel becoming a governor will give me a better insight of how the school is ran and where I can get involved and help.
Bridgitte Causer (Associate Member)
Business Manager
I
have been at Hollybush for 10 years in my role as Business Manager. Previous to being in school I worked in the private sector and I was on the Governing Body of another primary school in Leeds.
My role is very varied which means I get involved in many different aspects of school life. I absolutely love working with our children and the Hollybush community, watching the children grown and develop into confident and able young people.
When I am not in school, I enjoy going to the gym and spending time with my family and our 2 cats!