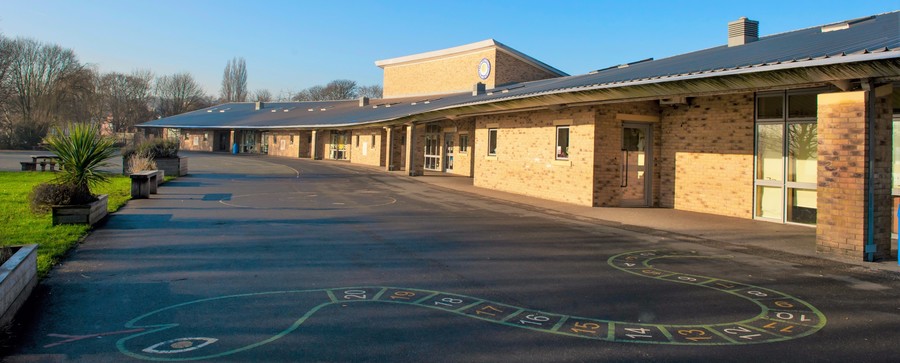 About Us
Hollybush Primary School is situated on Broad Lane, Bramley with a fantastic view over much of Kirkstall valley.
Our £5 million award winning building opened its doors in September 2005 offering children in the area brilliant facilities including; large playgrounds, sports field, a fabulous hall and a music and film studio. We are constantly striving to improve the school environment and have recently remodelled the school's foundation stage provision, our ICT facilities and school office.
Hollybush is currently a three-form entry school and will then take 3 classes of 30 children each year. We have out first cohort of reception Children in from September 2016. We will add an additional 30 places per year group every year so by 2022 we will have a full three form school.
We have an attached 39-place morning and afternoon nursery. The building also incorporates a Children's Centre and is home to a branch of the West SILC (Specialist Inclusive Learning Centre). The school annex houses a multi-agency team that supports parents and pupils throughout the Bramley area. The school is also well used as a community provision providing facilities for sports and church groups during the week and at weekends.
We strive to be an inclusive school offering equality of access to all pupils in an environment that fosters friendship, co-operation and high quality learning. We pride ourselves on being a hard working school and aim to develop strong links with the local community.
At Hollybush Primary School we welcome parents, carers and children as partners in the education process. A successful partnership involves close co-operation, support and trust as well as recognising that the best education can only be provided when we have a shared vision and responsibility. To this end we operate an "open door" policy where parents are welcome to visit the school at any time to see the exciting work that is going on.